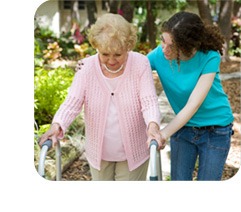 News
27/01/2014
Calling all Carers! Fantastic job opportunities in social care in Oxfordshire!


Completely Care are delighted to announce a recent boost to the number of permanent job opportunities in Care in Oxfordshire so far this year!

The permanent job market certainly seems to be on the move in Oxfordshire, with a sharp rise in the number of job opportunties in home care, social care, childcare and children's services.

We have jobs for senior home carers, home care workers, support workers, child support workers, occupational therapists, nursery nurses and nursery assistants and many more!

This is fantastic news, especially when combined with a boom inn the number of temporary jobs on our books.

The only problem is we need more temporary and permanent applicants to meet this rise in demand, so if you are a social care or childcare worker, or if you know someone with training or experience in any of these fields then get in touch straight away, we need you!


Call Completely Care Ltd to apply on 01865 727751
Email applications@completelycare.co.uk
http://www.facebook.com/pages/Completely-Care-Recruitment-Consultants-Ltd/116618308410373
Click for jobs in social care, healthcare, childcare and education