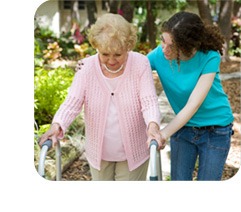 About us
Completely Care opened in 2004, when the founders realised there was a real demand from clients for a quality-focused social and child care recruitment service tailored to their own individual and unique needs.

Our goal was simple: to utilise our combined 50+ years experience to provide the best and most comprehensive service available on a localised level. We coupled this with the financial clout of a national recruitment organisation, thanks to a partnership with Keen Thinking Limited.

Our success is founded on the few basic principles of quality, trust and honesty, and we exist today as the preferred supplier to a growing number of health, social care, child care and education clients across Oxfordshire and the surrounding counties, which are all serviced from our centralised head office in Oxford.

Our branch in Newport, South Wales manages an ever expanding group of clients in Wales & the West.

We regularly recruit for more than 300 projects and manage a comprehensive database staff available for temporary, emergency, short and long-term appointments, both day and night.