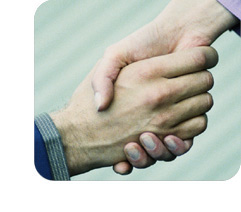 Client Zone: Introduction
As a privately-owned, independent, specialist consultancy, we can provide you with a bespoke service to suit your individual needs and requirements. Unlike other providers, our level of service is not restricted to or dictated by red tape or head office bureaucracy.

Our team of consultants is hand picked for their knowledge and skills which have been developed and honed from experience gained from the social care, high street and specialist recruitment sectors.

Our reputation has been built on attention to detail; and we each take our reputation very, very personally.

Since we payroll all of our temporary staff, we can spare you from the inconvenience and responsibility of administering salaries and employee taxation.

So what does all this mean for you?

Quite simply: Completely Care is an unrivalled partner, who you can contact at any time, to provide you with a service that meets your highest expectations. So, whatever, whenever and wherever your need, Completely Care will be prepared, ready to listen, and ready to provide you with nothing but the best.