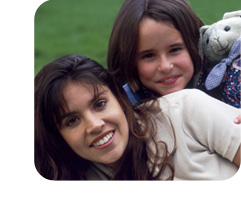 Staff Supplied: Nanny
Are you a parent struggling to find appropriate childcare? Have you tried advertising and using a Nanny website but just can't find the right person? Are you just to busy and need help and support to find the right person? If so, then Completely Care as a leading provider of staffing solutions to the childcare sector can help.

We are very aware that parents are always busy, therefore unlike most other agencies we are available evenings and weekends when it is convenient for you to talk.

Completely Care will find you the right childcare based on your specific needs and criteria. We ensure that we find the best solution for our clients needs by providing a professional and personal service.

We help install confidence for parents looking to recruit a Nanny:
We will ensure all Nannies are interviewed by a trained consultant and that we have a full understanding of the candidate's skills, experience, qualifications, likes, dislikes and preferences to ensure we find candidate the right role.
We will provide both local and national advertising campaigns to find the right candidate
We will obtain references from previous employers to check a candidate's suitability.
We apply for and obtain a fully Enhanced CRB check (as a parent, you can not currently obtain a CRB on a Nanny)
We will refresh the Nannies Childcare training certificates in areas such as Introduction to Childcare Practice, Health & Safety, Food Hygiene and Paediatric First Aid for the workplace etc.
We can install confidence that you have recruited the right person for the role.
We will visit you to ensure we fully understand your requirements
We can provide temporary cover whilst your Nanny is on annual leave
Most importantly, you will know that the Nanny provided has been through a thorough interview and recruitment process, in line with Care standards to assess their suitability to care for your children.
We will support you through the whole of the recruitment campaign from the initial search and selection process through to the candidate starting.
And remember, this service is a NO PLACEMENT – NO FEE SERVICE

Types of childcare you may need:

Nannies
Nannies provide childcare in your own home. Trained nannies can provide you with high quality, professional childcare. They look after children of any age and they will often work flexible hours to fit in with your working hours.

1. Live-in nannies live in your home and will need a private bedroom and food in addition to their salary
2. Daily nannies come to your home to look after your children Nanny-share arrangements can be set up to share a nanny with another family

Nanny Share
Where two families share a nanny, agree the terms of employment between them and split the costs.

Mothers Help
Mother's helps usually work with you rather than looking after children while you are out.

Maternity Nurse
Maternity nurses are specially trained to take care of new babies for up to three months after the birth. They usually live with the family.

Nanny / Housekeeper
Where the job of caring for the children and managing the household are combined so that the nanny is also responsible for shopping, cooking, light housework and supervision of other household staff where necessary.