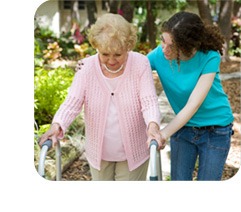 News
10/02/2014
Support Work in Oxfordshire


At Completely Care, we have a wide variety of job opportunities across care, support and childcare.

Support work is a big part of this and always has been. Our support workers operate in a wide variety of environments, covering a broad spectrum of role, so see below a bit more information relating to the range of support work we cover accross Oxfordshire, Buckinghamshire, Berkshire, Wiltshire and South Wales:


Support Worker - Supported living
Supporting clients in a home managed by our customers. This role involves providing care and support in the house, helping with outings and activities, with medication and with personal care. The focus of the role is on promoting independence. The range of services we cover might include learning disabilities, autism, mental health, physical disabilities and many more.

Support Worker - Community Outreach
This involves supporting people in the community or in their own homes- under the control and management of the support provider. This is a great opportunity to work a little more independently and can be a fantastic challenge and a chance to make a real difference in a support role.

Community Learning Facilitator
Usually this role will involve supporting people with autism and learning disabilities.
This is a mix of support work and learning support.
The key aspect of this role is in building the client's confidence, usually whilst out in the community or during an activity. The aim is to develop the client's independence.

Support Worker - Children's Services
This role usually involves working in a residential setting supporting looked after children. This is one of the more challenging areas of support but can also be one of the most rewarding. Duties include helping with activities and outings as well as dealing with challenging behaviour and ensuring the safety of the children at all times. The aim is to make a fun, happy and safe environment for the young people.

Learning Support Worker
Usually supporting students in schools or colleges in class. This role involves taking the direction of the teacher and supporting the students through lessons. Can include 1:1 work. Students mat have a learning disability or have behavioural problems. Clients ages vary from very young children to young adults.