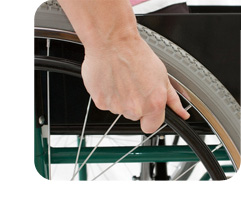 Candidate Zone: Temporary & Permanent work
Temporary
If you are looking for flexibility in your work life, then you have come to the right place. Unlike other agencies, we find you the right role and the right hours to fit in with your lifestyle and commitments.

Some of our most popular placements are for people who require:
Short-term, part-time hours
Many people like to work across a range of roles and settings. This option is also very popular with people who are returning to the care sector, following a prolonged period away.


Long-term, part-time hours
These are becoming increasingly popular for people who are committed to maybe children or studies but who are also looking for the added security of long-term income.


Fixed-term, full-time hours
These are ideal for placement or gap year students, and also newly-qualified workers. The role helps develops their skills and experience, and improves their professional status.


Contract work (tradesmen)
We also offer short and long-term set contracts for tradesmen and other professional workers wanting to access roles in schools, care homes and other sensitive environments.
Quite often, a temporary role can lead to a permanent being made. So if you are ideally looking for permanent work in the long term, accepting a temporary role will give you the opportunity to show an organisation what you are capable of, and put you in a very strong position when a full-time role becomes available.
Permanent
Whether you are looking for your first job after graduating, looking for career advancement, or maybe just a change in direction, we can help find you the right position.

Most of the positions we find our clients are not advertised anywhere else, so we are able to offer you the best selection of positions available anywhere in the area.

In addition to advising you on currently available positions, we will also actively work on your behalf to find or create the ideal job for you.

Even if we do not have a suitable job for you right there and then, we can provide you with temporary work until we do!